1970 - 2020
Laleham Products is 50-years-old!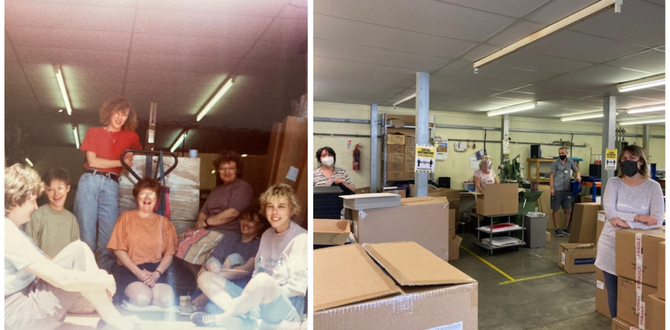 Not only are we celebrating returning to work after the lockdown, but also 50 years of being in business!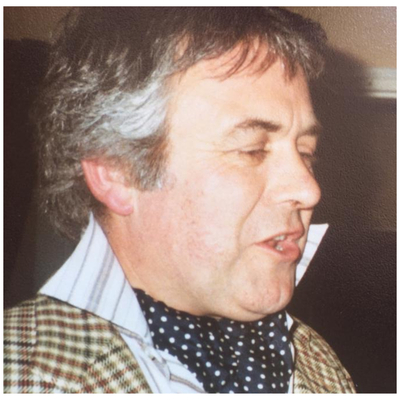 The Laleham Products story began in 1970 when David's father, Ian (pictured left in the late 1970s), started welding PVC shower curtains in the garage of the family home – Laleham House!
In 1971 the business moved to a small shop unit in Felpham Village and shortly after this we expanded, into a second factory in Bognor Regis, specialising in sewing shower curtains.
There, we employed 12 seamstresses, one of whom, Eileen, is still working with us today!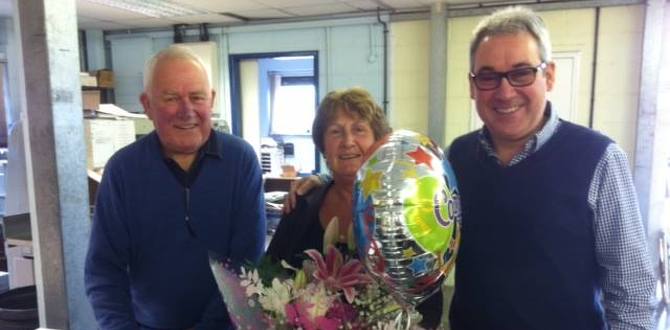 1982 saw the move into our own 4,000 square feet factory in Bognor Regis where we are still based (top picture, left). At this point we started producing PVC ring binders, still one of our most popular products.

Constantly evolving with the times, in the early 90s we began working with polyproplene, expanding our range with point of sale products towards the end of the 90s; including leaflet dispensers, show cards, paper over board ring binders and boxes.
Our latest innovation is to rethink our working week. We will be working the same number of hours in the factory, but so as to provide a better work-life balance for our staff, they will no longer work on Fridays. The office will remain open for business from Monday to Friday.
We are delighted that Ian's garage-based venture is still going strong 50 years on, and we would like to thank all of you for your invaluable support over the years, and especially during the current situation.
Here's to the next 50 years!