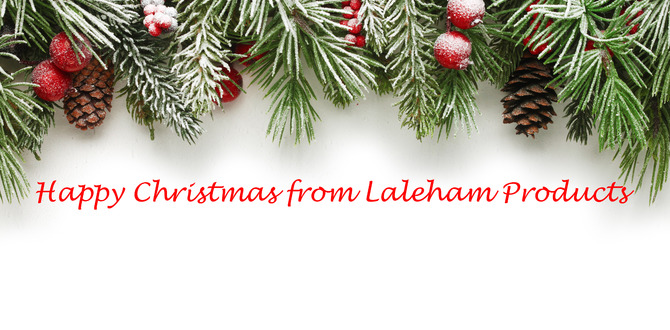 Unbelievably, we are reaching the end of yet another year and Christmas is just over two weeks away.
Laleham Products will be closing at 1.30pm on Friday 23rd December and will re-open at 7.30am on Tuesday 3rd January 2017 for the Christmas period.
If you have any orders which you need to be delivered before Christmas, please place them now to ensure you have your goods in time. You can get in touch with us by emailing sales@lalehamproducts.com or calling 01243 826270.
We would like to take this opportunity to thank you all for your valuable support over the past year.
2016 has been a very busy and successful year for Laleham Products; we trust that 2017 will be a happy and prosperous one for us all. Have a very happy Christmas and new year.