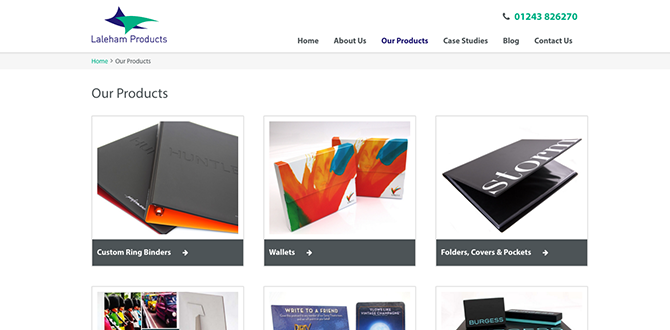 The first few months of 2016 have passed in a flash, and business continues to be lively keeping the team really busy.
We are excited to be working with a wide range of new clients, many of whom have found us via our website. So …
We are delighted to announce the launch of our new website, designed by local web design and digital marketing agency, Brightsite, which we hope you will find brighter, fresher and easier to navigate. Click here to have a look at what's new.
We will be updating information about new products on a regular basis and will be continuing to add to our popular series of blogs.
If there is anything on the new website which you would like to know more about, please do get in touch with David david@lalehamproducts.com or Vanessa vanessa@lalehamproducts.com
For any product information or enquiries please contact us at sales@lalehamproducts.com or call 01243 826270
We look forward to hearing what you think.
David, Vanessa and the team