Our customers are often bamboozled by the many different options available when it comes to choosing the right ring binder for the job, so here are a few tips and explanations which should help to start the ball rolling.
There are options to suit every budget, but first, you need to choose your material. We will be looking at PVC, polypropylene, Leather Look PU and Paper over Board.
We'll concentrate on polyprop today.
POLYPROP RING BINDERS
Polyprop is virtually indestructible, so ideal if you need something really hardwearing. It is fully recyclable and you can also choose 100% recycled polyprop as the material for your binder.
Polyprop comes in a range of stock colours. You can choose between either a solid colour or a limited range of frosted (translucent) colours.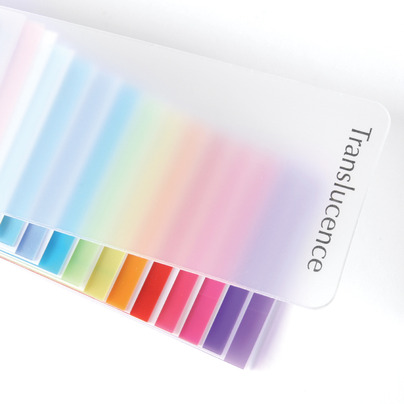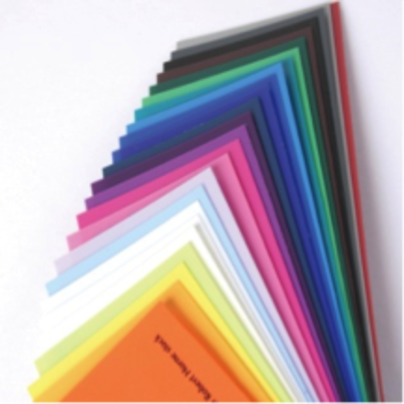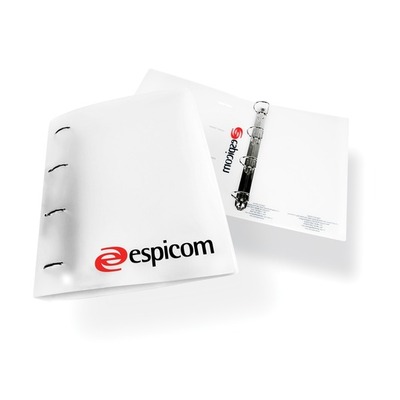 Many of our customers choose clear frosted polyprop, which means you can see the front cover of your contents through the front cover of the ring binder.

Polyprop also comes in a range of thicknesses. 800 micron is the standard thickness we would recommend for ring binders, however if you want a binder with a very large ring mechanism, you might want to choose 1200 or even 1800 micron material.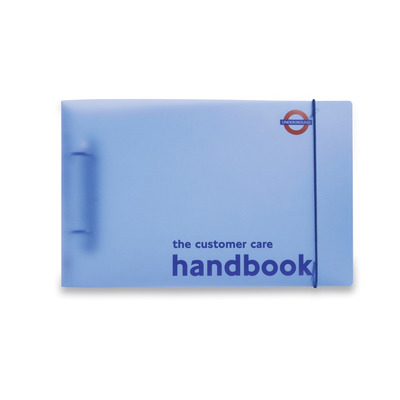 SIZE
Your binder can be any size you like, A5, A4, A3, portrait or landscape. You can choose a completely different size, but this is likely to incur extra tooling costs which are generally pretty cost effective as long as you don't want a very small quantity.
The size of the ring mechanism is crucial. This determines the overall size of the ring binder. All of our standard binder sizes are designed to take standard paper size plus a 13mm tab. To determine the size of ring mechanism you need, you will need to know how many leaves of paper you will be placing in the binder and the weight of the paper. As a rough guide, 100 leaves of 100gsm paper take up 11mm. Ring mechanisms increase in 5mm increments from 15mm to 65mm and can have either 2 or 4 rings. There are also two sizes of Lever Arch ring mechanism available.

PRINT
We can print directly onto the polyprop, either digitally (good for small runs where there is a photographic image involved), silk screen (if you want 1-4 colours printed) or litho for long run photographic full colour images.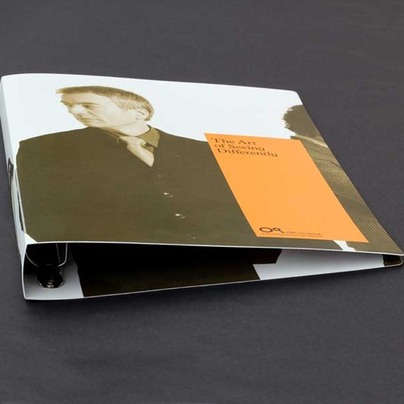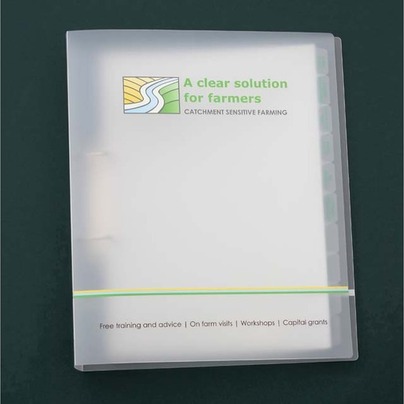 You can achieve great visual impact by adding a UV varnish, which will make your product really stand out.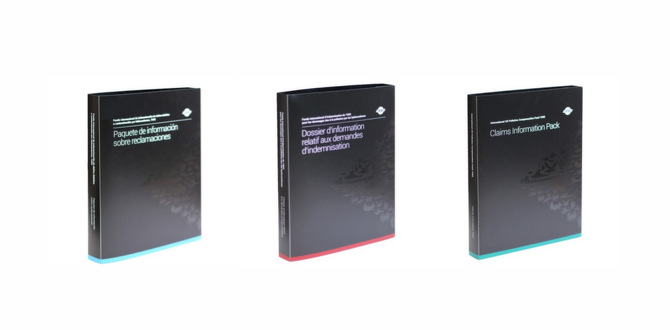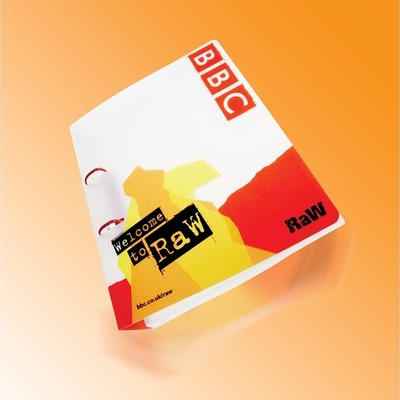 DIE CUTTING
We can die cut slots into the front cover for the ring mechanism, which holds the front cover neatly in place or you could have your logo die cut into the front cover.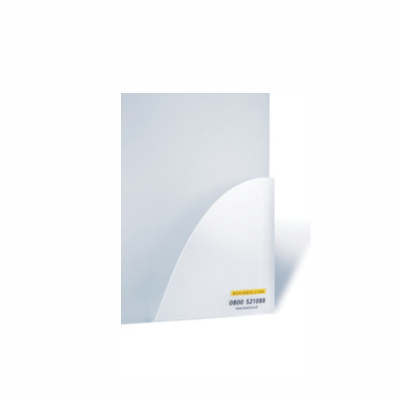 POCKETS
Self-adhesive business card pockets or CD pockets can be added to your binder, or we can ultrasonically weld special pockets
SLIPCASES AND ADDITIONAL SPINES
To keep your documents extra secure, why not consider a slipcase to hold the ring binder, which can be branded to match the ring binder? Another option is to have an additional spine coming off the back cover and closing with press studs or Velcro or a tuck and slot device to create a fully wrapped round enclosed binder.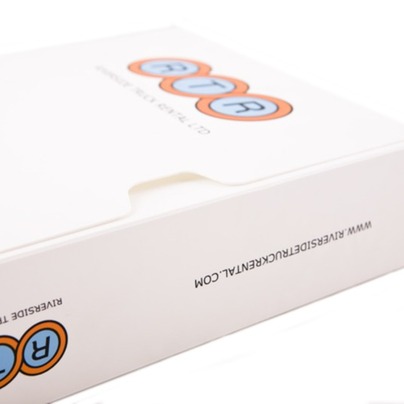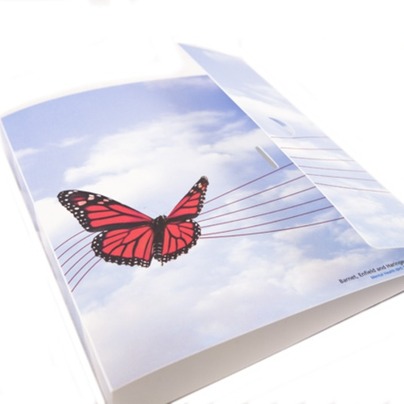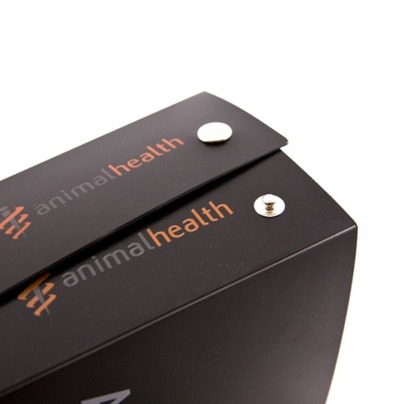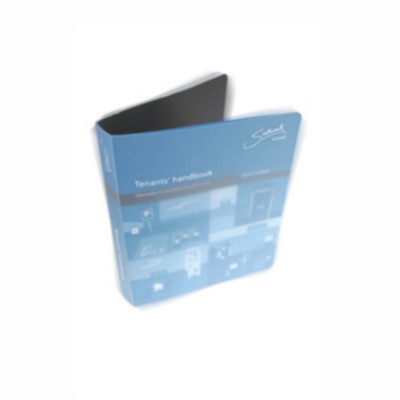 LINER SHEET BINDERS
This is a popular and cost effective way of combining the quality of litho printing with the strength and durability of polyprop without the expense of having to print directly onto the polyprop. The ring binder is made out of 800 mic clear frosted polyprop and we die cut a 350gm laminated sheet slightly smaller than the outer cover, holding it in place with the rivets of the ring mechanism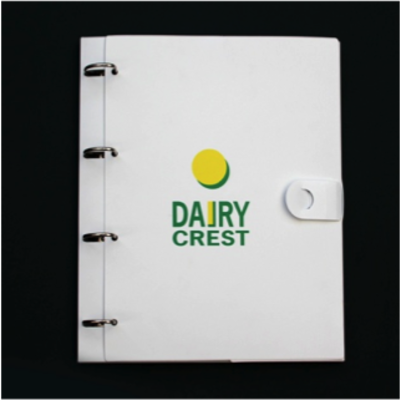 COMBI BINDERS
This ingenious design is very versatile, combining a ring binder and a wallet for those loose sheets of paper you want to store without hole-punching. The wallet and front cover sections can be in the same or contrasting colours.
Our ring binders are used for HR Manuals, Health & Safety Guides, Training Manuals, Conference packs, Information Packs, Staff Handbooks, Product brochures
We supply Law Firms, Schools, Health Authorities, Professional Bodies, Training Providers, Design Agencies, Marketing companies, Car Retailers, Yachts, Football Clubs
In the next blog, we'll look at creating the perfect paper over board ring binder.