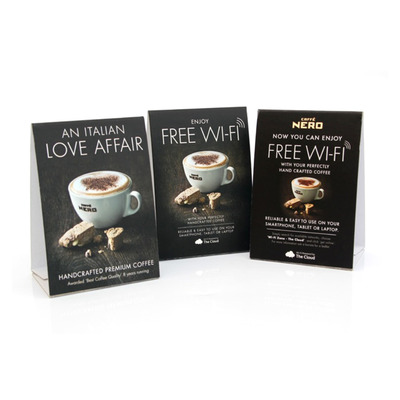 What are they?
A free-standing tent shaped piece of board on to which your printed promotional design work is mounted. This is a striking and cost effective way to promote your product and communicate with your customers. Table talkers are often used in cafes and coffee shops to promote products at the table.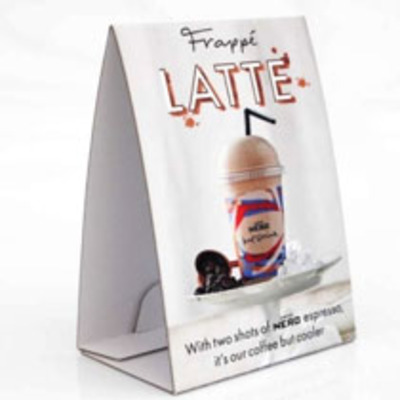 How do we produce them?
We mount prints onto 2000 mic white lined board, die cut to shape and supply flat for you to make up.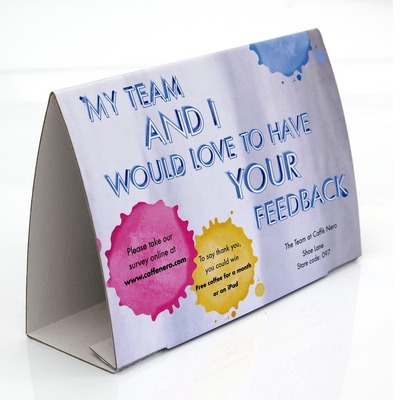 What sizes do they come in?
A3, A4, A5, A6 or whatever size you want!
Find out more
We produce a huge range of table talkers and other point of sale products. View some of the products we have made for our customers or contact us now to discuss your next table talker.